Regular price
Sale price
$30.00 USD
Unit price
per
Sale
Sold out
Share
Sonata Handmade Spanish brand.
Current turn around time is aprox. 4 weeks.
Hat can be purchased separately.
Built in petticoat.
To leave a 20% deposit enter the code PAYMENTPLAN. I shall then get in contact to discuss your plan.
True to size. 3 months: 0-3 months 6 months: 3-6 months 9 months: 6-9 months 12 months: 9-12 months 18 months: 12-18 months 24 months: 18-24 months 3 years: 2-3 years And so on...
Size chart
View full details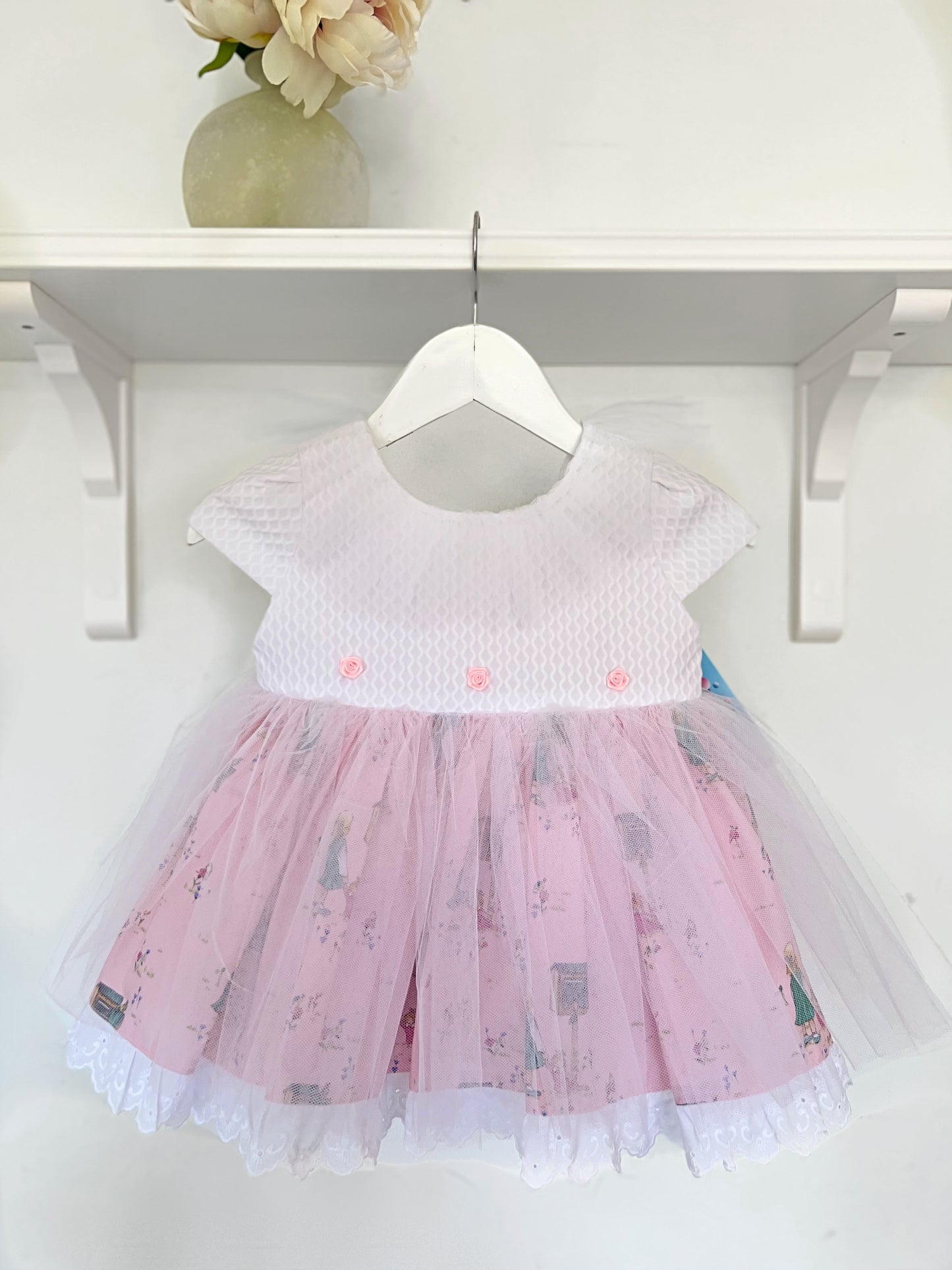 Size Chart
Childrens size chart.
| | | |
| --- | --- | --- |
|  Newborn |  Newborn | |
|  3 months  |  3-6 months  | |
|  6 months |  6-12 months  | |
|  9 months |  9-12 months | |
|  12 months  |  12-18 months | |
| 18 months |  18-24 months | |
|  24 months |  24-36 months | |
|  36 months |  36-48 months | |
|  4 Years |  3-4 years | |
|  5 Years |  4-5 years | |
|  6 Years |  5-6 years | |
|  8 Years |  Most Spanish brands do not supply size 7. Size 8Y would be a 6-7 year fit. | |
|  9 Years |  8-9 years | |